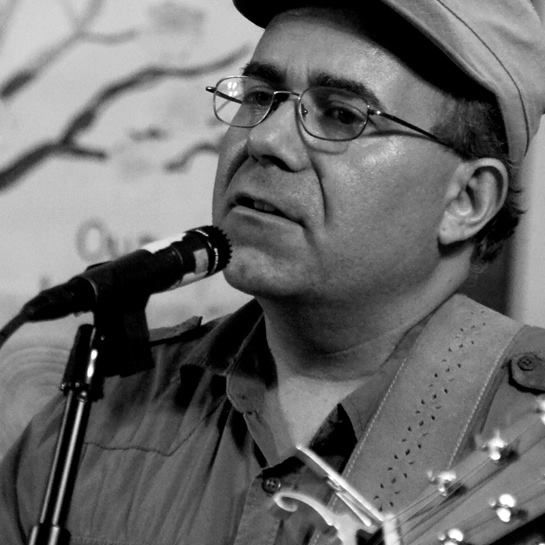 Joe Matzzie is an award-winning songwriter as well as an accomplished guitarist and singer. He was named Best Male Artist in the 2021 International Acoustic Music Awards for the song Home. Music Connection Magazine described his voice as "a signature, high register rasp that conveys the ever-present feeling of love in his lyrics". Although his genre as a recording artist falls within Americana Folk, his authentic charm has been likened more than once to that of Jazz legend Cab Calloway.
Growing up in Pittsburgh PA, Joe began playing music at the age of five and has surrounded himself with acoustic music styles his whole life. He was a founding member of the Early Music group Mince Pye which performed at Renaissance festivals throughout the Northeast US & amassed a large cult following. He began recording and releasing music independently on at the age of 19 on cassette. His first commercial release was the EP The First 20 Minutes, released in 1997, followed by the full length album It's All True in 2000, under the band name Joe Matzzie Beyond Belief. In 2014 he released an album of songs entitled This Box Makes Noise, financed by a successful Kickstarter campaign. Joe is a graduate of Berklee College of Music and Duquesne University School of Music.
In 2021 Matzzie released his latest album Baby Steps. It is his first album to be released on 12 vinyl in addition to digital and CD.
Joe Matzzie's unique sound revolves around his gentle yet raspy vocals and melodic, acoustic guitar riffs. His songs have a folk foundation, but Matzzie enjoys dabbling in genres across the board. Defined, acoustic guitar-driven folk songs like "California Dreamin on Ya" and the harmony filled "It's All True" exemplify Matzzie's core sound and display his gifted songwriting ability.
– Music Connection Magazine